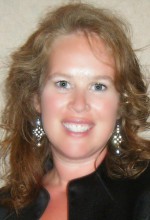 Faith M. Coppola C.M.T. R.M.T.
540-303-6954
Why I Became A Massage Therapist:
Massage therapy chose me. I discovered by committing to my intuition and knowledge of anatomy, I'm able to offer clients the ability to achieve stress relief and reach their performance goals.
I suffered many years from a shoulder injury and after seeing a massage therapist and learning how our muscle fibers are aligned in our bodies, I was able to have that issue relieved and found that my stress level had been managed. I like to pass that gift on. Being a therapist is my way of, "paying-it-forward." We all deserve to be healthy and pain-free.
My Beliefs About Massage Therapy:
I believe with ever-changing demands in our environment, it's important to heal from the trauma. Our bodies experience holding patterns from pain and misalignment that may cause debilitating issues. I utilize various muscle tissue techniques to ease the body into a new pattern of well-being and seek to develop a unique session with each client to help them reach a life where pain is eased and relaxation is achievable.
My Journey as a Reiki Healer:
My journey to healing has been an ongoing production. Over the years, I've had shoulder, neck, back pain from gardening, farming and working out . I have been tossed around and off my horses, dragged by my four dogs, abused my body by long shifts as a waitress, retail, and then more physically, as a massage therapist.
My answer to pain has always been massage, rest, and proper nutrition.
I hit an all time low, however, when I took a diet pill and ended in the hospital. I came out with short-term memory loss, on four medications , and endured a mental breakdown that took me on quite a journey to find stability.
When I was at my lowest point, one day, I was praying and meditating, asking God for healing an strength. I needed more than my usual routine and was desperate to regain my vigor and mental health. At the time, I had a relationship end and had lost two of my dogs from cancer. It was a devastating time.
I went to a health fair and had a sampling of a session of Reiki, which I knew was a form of energy healing. Over the next few days I noticed a change in my mood an overall mental health. I became interested in learning about this healing art. I decided to take a Reiki Level 1 class. My journey continued from there. I was asked to perform a self-healing session for up to two hours a day until I took my next level program.
I had my first experience with "hands-on healing" when I was a young girl and endured horrible wrist pain. Medical doctors did not know why, but I had intense nerve pain in my wrists for several years until the pain became so bearable I was not able to drive, lift weights, and I would cry in pain for hours, waiting for the intense nerve pain to stop shooting and stabbing through my wrists and hands. One day, I was sitting at the kitchen table crying and my grandmother, likely had all she could take from hearing me in pain, grabbed both of my forearms and spoke, "in the name of God, heal this girl." My wrists never hurt from that pain again.
My path as an energy healer was forever awakened.
The simple answer I have arrived to help people understand this healing art is this: We are all made from energy molecules. Energy responds to energy. God created us. God created energy. We can use energy to heal our bodies. Sometimes it is easier to let me, as a therapist be used as a conduit to channel the healing light through me into you. The rest is left up to God to send the energy where it needs to go to restore you mentally, physically, spiritually, and emotionally.
I have restored my mind, repaired the emotional and spiritual trauma, been taken off all medications, eased physical ailments, broken through writer's block, and much more through this amazing healing.
VA Board of Nursing licensee #0019010153
Nationally Certified in Therapeutic Massage and Bodywork #606219-11
Certified in CPR
Professional Member of ABMP #760328
Other:
When I'm not massaging, I like to get massages, too! There is nothing like unwinding with a relaxing massage. I live on a farm in the Shenandoah Valley where I raise sheep and goats and enjoy working outdoors in my flower gardens, walking my dogs, riding my horses, and baking to share with friends and family.
What Makes Me Stand Out From Other Massage Therapists:
Education: I set regular goals for furthering my education, was an Honor graduate from Massage Therapy School, and attend continuing education across the United States. I strive to use my background to prosper in my chosen profession of massage therapy.
Smoke-Free: This seems natural, but many therapists smoke. Myself and my office are smoke-free.
I Have A Great Touch: I was born to do this work. Many clients comment often that my hands are strong, soft, and, the best massage they've ever had.
Offer Free Aromatherapy With Each Session: I offer free oils that I add to the massage cream such as lavender and peppermint to name a few. Most spas and other therapists charge $10.00 or more to add to a session.
Relaxing Environment: Some spaces are noisy, smelly, crowded, too bright, music too loud, or located upstairs with no elevator.
I Care: When I chose Massage Therapy as a career, I knew it could change people's lives. There is so much pain in our world whether mentally or physically. Massage changed my life and body. It can change yours. I approach massage with your care in mind. I don't want to just give you a massage, I want to build trust and a respectful therapist/client relationship where I will have a thriving career for years to come.
Stamina: Many therapists can't, or perhaps don't want to work for a ninety minute or even a two hour session. I offer those and pace myself to maintain my health and the longevity of my career.